Banel Nicolita
Bănel Nicoliţă
Name
Bănel Nicoliţă
Age
30
Nation
Romania
Position
SMF
Club Squad No.
16
Nation Squad No.
14
Key stats
Bănel Nicoliţă (pronounced Nic-uh-LITS-a) is a Romanian footballer who plays for Steaua Bucharest. He is one of the best overall players in PES and is gifted with great pace, stamina, and versatility, as he can play many positions. He is a relatively unknown player but is highly recommended in Master League.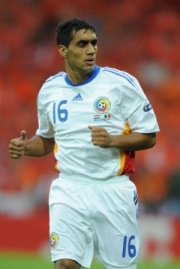 Last
edited
by 207.237.242.206 on 6 November 2013 at 18:05
This page has been accessed 2,609 times.