Cristian Zaccardo
Cristian Zaccardo
Name
Cristian Zaccardo
Age
33
Nation
Italy
Position
CB, RB
Club Squad No.
5
Nation Squad No.
None
Key stats (PES 2011)
Defence - 79
Stamina - 84
Response - 77
Previous Clubs
Bologna
Palermo
Parma
Cristian Zaccardo is an Italian defender who plays for AC Milan.
[edit]
PES 2009
Zaccardo is a very good defender to purchase and works well alongside Andrea Barzagli as they played together at Palermo, Wolfsburg and now international level. Since Wolfsburg aren't in PES 2009 he is an unlockable player called Zaccrito.
Zaccardo is also known for his flair in which he will show off his skills in order to clear the ball.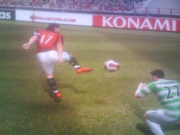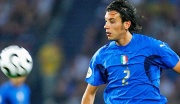 Last
edited
by
newadventures
on 13 April 2013 at 13:33
This page has been accessed 4,614 times.