Neocastle United SOMS
Neocastle United
is a Story of My Season thread by TVI concerning the fortunes of the Neoseeker United players from the
Neoseeker FC
thread on the forum. The team occupied the position of Newcastle United in the
Barclays Premiership
, and a fictional story began whereby the entire current
Newcastle
squad were replaced.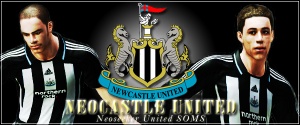 The SOMS contained many interesting and exciting things, such as pictoral game reports, video highlights, forum members voting on transfer targets, and - perhaps most notoriously - some rather alarming photoshop edits of Neoseeker members heads onto real-life football pictures as part of in-depth biographies on the fictitious careers of the team members.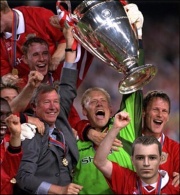 To add extra spice to the proceedings, the Neo FC players occupied the position of Tottenham Hotspur in the League, and spawned an excellent rivalry between the two clubs as a result of the Neoseeker players' banter in the thread.
Related Threads
Neoseeker United SOMS II
- last post by
@ Jul 27, 2008
Neoseeker United SOMS
- last post by
TVI
@ May 30, 2008
West Ham United F.C. | A Mutual Understanding [SOMS]
- last post by
@ Apr 26, 2011
[SOMS] Leeds United's Quest To The Top
- last post by
@ Feb 13, 2011
[SOMS] Neoseeker FC v Neo United
- last post by
@ Aug 29, 2011