Neoseeker FC
In PES6 Neoseeker FC was an application run competition by Tez, TVI and Ronaldo77 in which entrants had the chance to enter themselves to join one of the two teams. (Neo A and Neo B). Neo A and B were chosen by the two aforementioned moderators and the teams were based on popularity, contributions and general activity whereby A team consisted of the more experienced members and the B team was made up of those people newer to the site or the community.
[edit]
Neo FC A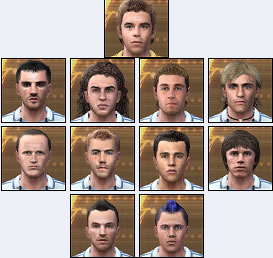 Starting XI:
GK: Jonesy50/February's Shadow
LB: TVI (a.k.a Ginola)
RB: Toonami
CB: Chelskiman
CB: Stealth107
RMF: Gnels
LMF: Ronaldo77
CMF: Tez
CMF: Henry is King
CF: Charlie_22
CF: Sweeney

Subs:
lazio
Nicodm
xpronic
gaza7
arsenal all the way (golden arse)
MonkeyChicken100

[edit]
Neo FC B
Starting XI:

GK: wwefanhbk
LB: AVFC1
RB: EricF
CB: Donkey_o_t
CB: Lone Warrior
RMF: Derp
LMF: Ciabatta
CMF: Orion Chuzzlewitt
CMF: Leon RE4
CF: dugarry
CF: BVB

Subs:
chippy657
vaccaro
mikeharveyafc
Panj
OLL101

[edit]
PES2008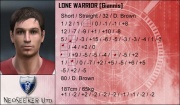 The PES2008 edition of the popular forum competition saw members downloading and filling out a excel spreadsheet application form filled with characteristic traits and likened players to determine the sorts of stats they would have. These would then be created in game form by the organiser of this years' edition of the thread, TVI.
TVI also took it upon himself to create the appearences of all the applying members from real-life photos of them, creating a never seen before level of accuracy and realism in NeoFC.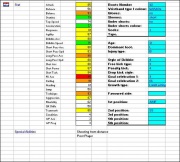 Another new feature coined by TVI for this game's edition of Neoseeker FC was to have two opposing teams of equal 'standing' in the community, rather than a team of experienced members and a team of newer people to the forums. The rationale behind this was to allow more than 11 of the best members in the PES community to be on the pitch at any one time, confining the less experienced forummers to the substitutes benches. The teams were picked by organiser TVI and then PS3 PES2008 forum moderator Gnels in a highschool drafting fashion - each captain choosing one player at a time in order of 'favouritism'. TVI captained Neoseeker United, while Gnels was the leader of Neo FC. Ronaldo77 was selected as TVI's vice-captain and Februarys Shadow was appointed to the role for Neo FC by Gnels.
The thread came complete with a downloadable option file for PC, and Gnels' PES2008 Neoseeker option file for PS3 featured all members of both squads.
Alternative, lower stats were also made available specifically for Master League mode to make the game more challenging, and Neoseeker FC spawned two highly successful Story of My Season threads on the forum - Neocastle United (using Neoseeker United) by TVI, and a Neo FC SOMS by Februarys Shadow.
[edit]
Neoseeker United
TV1
Ronaldo77
Derp
Gaza
Sweeney
Steve23
Chelskiman
Lone Warrior
NEL4LIFE
Rossco Gers
Boyd12
Lazio
Coldburn
Ben Legend
EricF
MonkeyChicken1000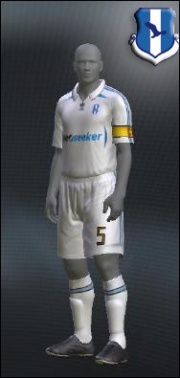 Gaffer
Blue Moon 2006
Dazzla
Hogan fmf
Pro Evo Taku
Con Artist
Greg The Great
Matty1605
Dec9693
Clarke7000
Chelsea_mint_fc
Rh

[edit]
Neo FC
Gnels
Februarys Shadow
Toonami
Stealth107
Swatchss
Arsenal all da way
Toby21
Tidus04
Toninio
Magikdonut
Charlton223
Skares
Will Baxter
Cashis
Matias F
Klunk10
Nicodm
Liverpooool
Goonjimbo
Deano8856
Harman
AJ6000
Thugzy
Mycon
Cow Ronaldo
D1NONLi
Dan1994

[edit]
Neocastle United
A successful Story of my Season thread was launched upon completion of the two squads by TVI under the name of Neocastle United.
Related Threads
Neoseeker FC - Story of my Season
- last post by
@ May 2, 2012
Neoseeker FC II
- last post by
TVI
@ Dec 13, 2007
Neoseeker FC Story of my Season
- last post by
@ Mar 5, 2011
Neoseeker FC
- last post by
@ Mar 1, 2009
Neoseeker FC - A New Era
- last post by
@ Mar 6, 2015