PES 2009 Version 1.10
October Update
Official Name
Version 1.10
Release Date
30/10/08
Type of Update
Online
Preceeded By:
PES 2009
Exceeded By:
Version 1.20
Version 1.10 or the October Update was an official free online update to PES 2009 which was provided by Konami. Although it's said that this version was unfinished and was written off as a leak from Version 1.20.
One of the main reasons why this update was pulled back because of Nicklas Bendtner's new preset which went wrong so Konami pulled the update back.
This update had most of the new features that were in Version 1.20 but were improved on.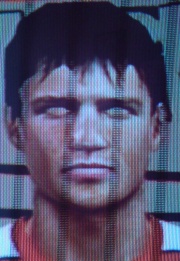 Related Threads
New modes in Pes 2009!
- last post by
@ Apr 9, 2008
Music Editing PES 2009 (full details)
- last post by
@ Oct 29, 2008
searching option file [ps2] pes 2009 season 2009/10 with bundesliga
- last post by
@ Sep 10, 2009
Pes 2009
- last post by
@ Jan 7, 2008
PES 2009 Caption Contest
- last post by
@ Sep 29, 2009