Elyaniv Barda
Elyaniv Barda
Name
Elyaniv Felix Barda
Age
36
Nation
Israel
Position
WF, CF
Club Squad No.
18
Nation Squad No.
10
Key stats
Elyaniv Barda is an Israeli footballer who plays for Racing Genk. He can either play as a striker or a winger. Barda's stats are quite average and it is rare for him to get one over 80 in the Master League. Barda is therefore only useful if using Israel.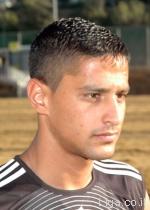 Last
edited
by
henningelvis
on 25 August 2009 at 01:50
This page has been accessed 3,389 times.